FIND A DOCTOR
WE HAVE THE RIGHT ONE FOR YOUR CHILD.
Our pediatricians are specially trained to care only for children, from birth through age 18. To find a doctor near you, enter your address, city or zip code below. You can also search by doctor's name, language or specialty.
SEARCH BY LOCATION
WE HAVE YOU COVERED.
SEARCH BY DOCTOR
WE'RE HERE FOR YOU.
Viewing 1-1 of 1 doctors found.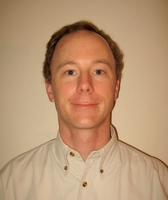 Personal Statement:
"Watching my patients and families grow is the most rewarding part of being a pediatrician. Since my children suffer from eczema, I have a special interest in eczema and skin problems. I enjoy spending my free time with my family, playing games, biking and reading."
Kendall Roberts, MD, FAAP
| | |
| --- | --- |
| Specialty: | Pediatrics, Primary Care Pediatrics |
| Practice Name: | Children's Primary Care Medical Group |
| Office Website: | View |
| Locations: | |
| Medical School: | University of California at San Diego - La Jolla |
| Residency: | Stanford University Medical Center |
| Board Certifications: | Pediatrics, Primary Care Pediatrics |
| Expectant Parent: | Prenatal consultation available |
"Dr. Barbadillo was my doctor when I was a baby and now that I have a baby she is her doctor. I love her clinic, it's always neat and clean. Just wanted to say thank you!"