FIND A DOCTOR
WE HAVE THE RIGHT ONE FOR YOUR CHILD.
Our pediatricians are specially trained to care only for children, from birth through age 18. To find a doctor near you, enter your address, city or zip code below. You can also search by doctor's name, language or specialty.
SEARCH BY LOCATION
WE HAVE YOU COVERED.
SEARCH BY DOCTOR
WE'RE HERE FOR YOU.
Viewing 1-2 of 2 doctors found.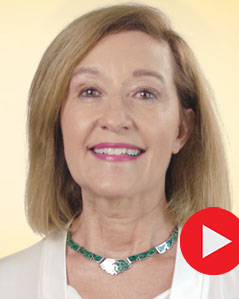 Personal Statement:
Dr. Blanca Fresno is a board certified pediatrician and mother of two. She has worked in the South Bay area for the last 20 years and is the owner of Pediatrics in Paradise, a pediatric practice with offices in Chula Vista and National City. Dr. Fresno has given numerous community lectures and workshops. Her column Dra. De Guardia was published in the weekly newspaper Enlace from 2005 to 2008. Dr. Fresno was also the founder of the program Families Against Obesity currently being administered at the Center for Health Promotion in Paradise Valley Hospital. Nominated for Woman of the Year in 2009 in San Diego Magazine, Dr. Fresno has dedicated her professional life to empower families with education to raise happy and healthy children. When she is not working Dr. Fresno can be seen at the local farmers market buying produce for her latest workshop: Kool Foods for Kids, or flying kites with the kids at the park behind her new office.
Blanca Fresno, MD
| | |
| --- | --- |
| Specialty: | Pediatrics, |
| Practice Name: | Paradise Family Health Center medical Group Inc. |
| Office Website: | View |
| Locations: | |
| Other Languages: | Spanish |
| Medical School: | University Of Buenos Aires Faculty Of Medicine |
| Residency: | Hurley Medical Center |
| Expectant Parent: | Prenatal consultation available |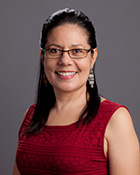 Personal Statement:
Dr. Ortiz feels privileged to participate in the health of children and has an interest in childhood nutrition and prevention of obesity. She is married and enjoys spending time with family, traveling and learning new things.
Blanca Ortiz, MD, FAAP
| | |
| --- | --- |
| Specialty: | Pediatrics,Primary Care Pediatrics |
| Practice Name: | Children's Primary Care Medical Group |
| Office Website: | View |
| Locations: | |
| Other Languages: | Spanish |
| Medical School: | University of Missouri |
| Residency: | Childrens Hospital of Orange County |
| Board Certifications: | Pediatrics, Primary Care Pediatrics |
| Expectant Parent: | Prenatal consultation available |
| Note: | Accepting new patients |
"Dr. Barbadillo was my doctor when I was a baby and now that I have a baby she is her doctor. I love her clinic, it's always neat and clean. Just wanted to say thank you!"