FIND A DOCTOR
WE HAVE THE RIGHT ONE FOR YOUR CHILD.
Our pediatricians are specially trained to care only for children, from birth through age 18. To find a doctor near you, enter your address, city or zip code below. You can also search by doctor's name, language or specialty.
SEARCH BY LOCATION
WE HAVE YOU COVERED.
SEARCH BY DOCTOR
WE'RE HERE FOR YOU.
Viewing 1-1 of 1 doctors found.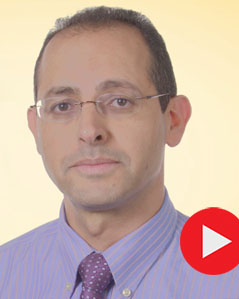 Personal Statement:
"I am honored to be a member of Children's Primary Care Medical Group in Murrieta. Through the journey of my life, it is confirmed to me that my choice to be a pediatrician was one of the best decisions that I have ever made. My dedication to working with children and their families makes pediatrics the perfect profession for me. My goal in practice is to take a truly individualized and family-centered approach to pediatric medicine. I aim to create a partnership with my patients and their families so they can understand and take an active role in their health and development. While I enjoy all areas of pediatrics, I have a special interest in Allergies, Asthma, and Rheumatologic diseases. Besides pediatrics I enjoy taking care of my family, spending time with my wife and my two children. I also enjoy reading and cooking."
Ehab Nashed, MD
| | |
| --- | --- |
| Specialty: | Pediatrics |
| Practice Name: | Children's Primary Care Medical Group Inc |
| Office Website: | View |
| Locations: | |
| Medical School: | Assiut University - Egypt |
| Residency: | Jackson Memorial Hospital |
| Expectant Parent: | Prenatal consultation available |
| Note: | Accepting New Patients |
"Dr. Barbadillo was my doctor when I was a baby and now that I have a baby she is her doctor. I love her clinic, it's always neat and clean. Just wanted to say thank you!"