FIND A DOCTOR
WE HAVE THE RIGHT ONE FOR YOUR CHILD.
Our pediatricians are specially trained to care only for children, from birth through age 18. To find a doctor near you, enter your address, city or zip code below. You can also search by doctor's name, language or specialty.
SEARCH BY LOCATION
WE HAVE YOU COVERED.
SEARCH BY DOCTOR
WE'RE HERE FOR YOU.
Viewing 1-3 of 3 doctors found.
Nicole Goodwin, MD
| | |
| --- | --- |
| Specialty: | Pediatrics |
| Practice Name: | Children's Primary Care Medical Group Inc |
| Office Website: | View |
| Locations: | |
| Medical School: | University of California, Davis School of Medicine |
| Residency: | Loma Linda University Children's Hospital |
| Expectant Parent: | Prenatal consultation available |
| Note: | Accepting new patients |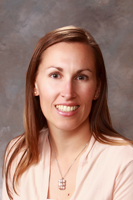 Personal Statement:
Since she was a girl, Dr. Nicole Hibbs aspired to take care of children as a pediatrician. Throughout her education, other specialties were tempting as career choices. However, the beauty, resilience, and irresistible smiles of kids, from babies to teenagers, always drew her back to pediatrics. As a new mother herself, Dr. Hibbs looks forward to sharing the growth and development, along with the trials and triumphs of childhood with her patients and their parents.
Nicole Hibbs, MD
| | |
| --- | --- |
| Specialty: | Pediatrics |
| Practice Name: | Children's Healthcare Medical Associates |
| Office Website: | View |
| Locations: | |
| Medical School: | Loma Linda University School of Medicine |
| Residency: | UCSD School of Medicine |
| Expectant Parent: | Prenatal consultation available |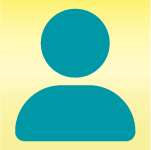 Nicole Paula Molinos, MD
| | |
| --- | --- |
| Specialty: | Pediatrics |
| Practice Name: | Grossmont Pediatrics |
| Office Website: | View |
| Locations: | |
| Medical School: | Ross University School of Medicine |
| Residency: | Broward Health Medical Center |
| Expectant Parent: | Prenatal consultation available |
| Note: | Accepting new patients |
"Dr. Barbadillo was my doctor when I was a baby and now that I have a baby she is her doctor. I love her clinic, it's always neat and clean. Just wanted to say thank you!"