FIND A DOCTOR
WE HAVE THE RIGHT ONE FOR YOUR CHILD.
Our pediatricians are specially trained to care only for children, from birth through age 18. To find a doctor near you, enter your address, city or zip code below. You can also search by doctor's name, language or specialty.
SEARCH BY LOCATION
WE HAVE YOU COVERED.
SEARCH BY DOCTOR
WE'RE HERE FOR YOU.
Viewing 1-2 of 2 doctors found.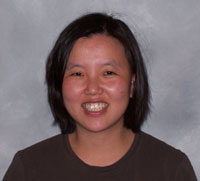 Personal Statement:
"I have been a pediatrician for over 10 years. The greatest reward I get from my job is the privilege of getting to know the families and patients. No other profession allows you to be intimately involved in raising a child from the time they are born to the stubborn years of teenager to adulthood. It is heartbreaking at times when bad news has to be delivered but also a celebration of life when good news is shared. I take great joy in that. Outside of my practice, I love to hang out with my husband and kids, watch movies and running."
Tari Park, MD
| | |
| --- | --- |
| Specialty: | Pediatrics |
| Practice Name: | Children's Primary Care Medical Group Inc |
| Office Website: | View |
| Locations: | |
| Other Languages: | Korean |
| Medical School: | UCSD School Of Medicine |
| Residency: | UCSD School Of Medicine |
| Expectant Parent: | Prenatal consultation available |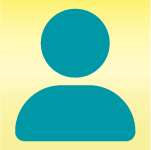 Ronald Park, MD
| | |
| --- | --- |
| Specialty: | Pediatrics, Primary Care Pediatrics |
| Practice Name: | TrueCare Mission Mesa Pediatrics |
| Office Website: | View |
| Locations: | |
| Medical School: | UCSD School Of Medicine |
| Residency: | UC Irvine Medical Center |
| Note: | HealthNet commercial and Medi-Cal only |
"Dr. Barbadillo was my doctor when I was a baby and now that I have a baby she is her doctor. I love her clinic, it's always neat and clean. Just wanted to say thank you!"