FIND A DOCTOR
WE HAVE THE RIGHT ONE FOR YOUR CHILD.
Our pediatricians are specially trained to care only for children, from birth through age 18. To find a doctor near you, enter your address, city or zip code below. You can also search by doctor's name, language or specialty.
SEARCH BY LOCATION
WE HAVE YOU COVERED.
SEARCH BY DOCTOR
WE'RE HERE FOR YOU.
Viewing 1-1 of 1 doctors found.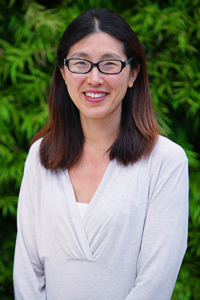 Personal Statement:
"My passion for working with kids and love of science are what drew me to pediatrics. After receiving my BS degree in Biology from MIT, I knew that I wanted to become a pediatrician, I then obtained my MD from the Mount Sinai School of Medicine in New York City. After finishing my residency at UCLA in 2003, I have been practicing at Children's Primary Care Medical Group in La Jolla ever since. I enjoy working with children of all ages - from newborns to adolescents. I enjoy all aspects of pediatrics, but I have a special interest in helping children with food allergies, asthma and eczema. In my free time, I enjoy traveling, playing tennis, cooking and spending time with my husband and three children. I am also fluent in Mandarin."
Vivian Tung, MD
| | |
| --- | --- |
| Specialty: | Pediatrics |
| Practice Name: | Children's Primary Care Medical Group Inc |
| Office Website: | View |
| Locations: | |
| Medical School: | Mount Sinai School of Medicine of City UNY |
| Residency: | UCLA Medical Center |
| Expectant Parent: | Prenatal consultation available |
"Dr. Barbadillo was my doctor when I was a baby and now that I have a baby she is her doctor. I love her clinic, it's always neat and clean. Just wanted to say thank you!"